Since 1988 the Surface Mount & Circuit Board Association (SMCBA) has conducted Australia's only conference dedicated to electronics design and manufacture. The 2022 conference is again being held in conjunction with ElectroneX at the Rydges Parramatta.
CONFERENCE:
TUESDAY APRIL 5 and WEDNESDAY APRIL 6
Registration desk open from 7:00am for 8:00am start.
Workshops and presentations will be held over two days including, but not limited to the following. Keep watch for more details.
Dongkai Shangguan - IEEE Fellow, live strream from the USA - is giving our Keynote address
"Key Topics in Electronics Manufacturing: From Semiconductor Packaging to System Assembly"

Matt Wild – General Manager at Future Electronics Australia and New Zealand – is presenting "Supply Chain Challenges and Strategies", a discussion about the current issues and their causes with their resulting change in supply trends and costs, with a focus on recommended practices to mitigate impact and what is being done to ensure future supply.
Bob Willis – bobwillis.co.uk, live stream from the UK – is conducting Electronics Manufacturing workshops;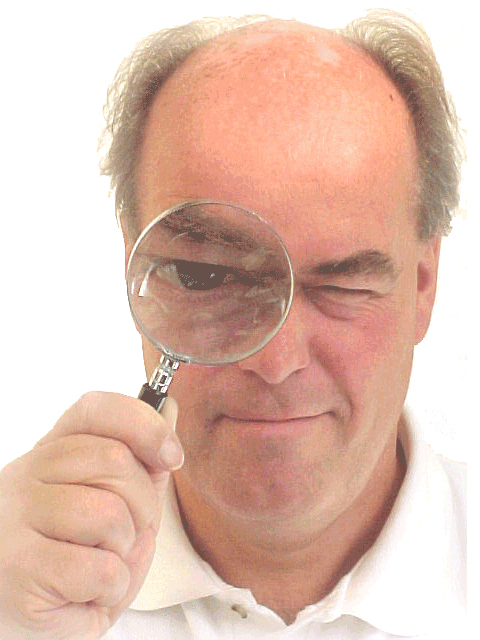 "Printed Circuit Board Inspection & Field Failures – Causes and Cures"

a half-day workshop highlighting test methods you can try and tricks of the trade to understand how PCBs can fail and how to eliminate many of the common causes


"Counterfeit Component Avoidance, Inspection & Failures – Causes & Cures"

a half-day workshop that will not only illustrate the problems raised by counterfeit components within the electronics industry but it will also show you some of the different test methods that can be used to confirm the integrity of the components. Failure analysis techniques are now frequently being used to see if components are what they say they are rather than finding failure modes. The session also includes a FREE set 28 training wall charts covering testing and counterfeit avoidance procedures for each registered delegate to use
Susy Webb - Snr PCB Designer at Design Science PCB - is conducting PCB Design workshops
Keith Sweatman – Senior Technical Advisor at Nihon Superior Ltd, Japan – is presenting "Low Temperature Soldering – A new challenge in electronics assembly". Just as the electronics industry is getting comfortably settled into the use of the current generation of lead-free solders, new issues are forcing consideration of a change to lead-free solders that can be used at process temperatures even lower than those that were used with tin-lead solder. This move is being driven by several factors and presents potential benefits, but with these advantages come complications. This presentation will review the emerging low temperature soldering technology and identify the challenges to be addressed.
Full workshop and presentation abstracts available on request.
Thank You to the Event Sponsors
EXPO:
ElectroneX - electronics design & assembly expo

TUESDAY APRIL 5 and WEDNESDAY APRIL 6
The Electronex Expo is the only exhibition dedicated to the electronics industry in Australia/NZ. The exhibition will be held at the Rosehill Racecourse Conventon Centre. Conference delegates are automatically registered to attend the exhibition.
IPC-A-610 SPECIALIST CERTIFICATION:
MONDAY APRIL 4 to WEDNESDAY APRIL 6
A 3-day IPC Specialist Certification course to IPC-A-610 will also be conducted in conjunction with the Conference and Expo.
Workshop times: 7.00 am registration for 8.00 am start A 90 minute lunch break is provided to enable delegates to visit the Electronex Exhibition. Delegates are automatically registered to attend the exhibition, separate registration is not required for the exhibition.
Registration Options


MEMBER RATE
NON MEMBER

Fees include morning/afternoon tea break and sessions commencing in morning include lunch.

BECOME A MEMBER AND YOU WILL SAVE $$$

$AUD

$AUD

Tuesday 5 and Wenesday 6 April


Excl. GST

Excl. GST

Conference Single Day

$300

$450

Conference Both Days

$500

$850

IPC-A-610 ACCEPTABILITY OF ELECTRONIC ASSEMBLIES

CIS LEVEL - 3 DAYS

PLEASE NOTE: THIS WORKSHOP IS 3 DAYS - April 4, 5 and 6

Course Fees include full conference registration.

$1,400

$1,550
Registration is required and will allow us to post/email your pass.
BECOME A MEMBER AND SAVE ON REGISTRATION FEES
Accommodation:
Rydges offering 10% discount on accommodation for conference attendees.
RYDGES PARRAMATTA https://www.rydges.com/accommodation/sydney-nsw/parramatta/
MERCURE SYDNEY PARRAMATTA https://all.accor.com/hotel/2123/index.en.shtml
APX PARRAMATTA https://www.apxhotelsapartments.com/parramatta/
NESUTTO PARRAMATTA APARTMENT HOTEL https://www.nesuto.com/parramatta